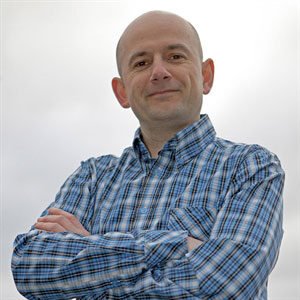 There's a whole world beyond the motoring mainstream that hardly (if ever) gets any coverage anywhere. That's why Below The Radar was created – to cover all of those marques and models that would otherwise get no recognition anywhere.
This website was set up at the end of 2020 by Richard Dredge, a motoring writer who started to ply his trade in the 1990s. Since then he's written lots of articles for car magazines both classic and modern, and quite a few books as well. One of the things that Richard is best known for is his black 2.5-litre Triumph Vitesse convertible, which he bought in 1992, completely restored over the next four years, before it made its debut in Practical Classics magazine in 1998.
Always fascinated by the weird stuff, Richard has had lots of opportunities over the years to write about unusual cars, but usually just scratching the surface. Keen to tell those stories more fully, he set up Below The Radar in a bid to get enthusiasts from around the globe to chip in, filling in as many gaps as possible.
Richard got into cars when he went to the Birmingham NEC motor show in 1982, aged 11, and just a month after he'd started at secondary school. Dazzled by all of the glitz and glamour that Birmingham had to offer (those were the days…), Richard started collecting literature such as magazines, books and brochures. He's still got that original haul from 1982, and since then he's added a vast amount to it, including lots of rarities picked up at autojumbles along the way.
Some of those rarities include sales brochures for long-defunct niche production cars and conversions, books on design studies and concepts, press kits for low-volume production cars, and much more. As well as writing, Richard is a photographer and since 2008 he has run a picture library called Magic Car Pics, in conjunction with several industry colleagues. As a result he has all sorts of images at his disposal, having acquired a few other motoring picture libraries over the years.
As a result of acquiring all of this literature and imagery, Below The Radar is in a unique position to document all of those small-scale production cars, concepts and prototypes, and also the cars that were unique or at least very rare because they were professionally modified in period. This website isn't here to tell the stories of home-built custom cars or the models that were once very common but which have now all but disappeared – the mainstream motoring press is there for those. It's here to look at the cars that were never common in the first place.
If you've got a story to tell it would be great to hear from you – whether you were involved in a small-scale project, you worked for a company that modified cars professionally, or you own a car that's beyond the motoring mainstream. Whether you want to expand on one of the stories already published on this site or you want to start from scratch because something has so far been overlooked, read the submit a story page and take it from there.