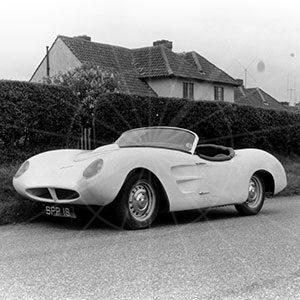 Below The Radar is a global community, and it exists to tell the stories of as many of those niche motoring projects as possible – the ones that have never received much in the way of recognition because they're simply not mainstream enough.
If you've been involved in a motoring project, you've owned something distinctly unusual, or you have done in the past – or maybe you're undertaking a restoration at the moment – I'd love to hear from you with your story. If you worked for a small company building specialist sports cars you're in a unique position to tell a story accurately – and the company doesn't need to be defunct. If it's current but below the radar that'll do just fine.
As you can read on the about page, Below The Radar doesn't tackle custom cars or anything mass-produced, as those are covered elsewhere. What this website does do is tell the stories of low-volume production cars, concepts and prototypes, as well as professionally modified cars both modern and classic. So if you have something to say about any of these, then please drop me a line via the contact page. Rather than submitting an article unsolicited, it's always best to drop me a line first, so that your time isn't wasted putting something together which I might already have covered, or which is unsuitable.
Please bear in mind that I'll need at least one decent picture to illustrate any story, and if there's a whole gallery then even better. That picture needs to be at least 1200 x 800px, but even better if it's 1500 x 1000px - and I need to be able to use it without breaching any copyright laws.
Your story doesn't need to be really long or detailed – but it does need to answer more questions than it poses. So if it's an ownership tale that doesn't delve into the story of the car in question, before I can use your submission I'll need to write up something at a more generic level to put everything into context.